Security & backup equipment
Protect your practice, profits, and patient data
Malware and the loss of critical business information can wreak havoc on your dental practice. Astra provides the security tools and redundant backup and recovery solutions to strengthen your defenses and minimize the potential impact of data loss.
With Astra, you gain access to a team of technical security experts that understand the dental environment. Plus, our backup systems help you with PHI and HIPAA compliance.
A multi-layered security defense
With the Meraki MX67 detection and prevention service, you get a multi-layered defense that protects your practice from harmful ransomware, malware and viruses. Meraki MX67 Intrusion Prevention Device uses a combination of hardware and software services to block an array of online threats designed to enter and infect the computers and servers that your dental practice relies on every day.
Local and cloud-based data backup and recovery
Astra's data backup and recovery solutions keep your business critical information safe and secure with local and cloud-based data backup and recovery solutions. Our integrated onsite and offsite solution gives you a peace of mind as your dental practice makes the inevitable transition to a digital and paperless environment.
Worry-free. Backs up to more than one media source in separate locations
Automated. Backs up all your chosen data
Secure. Ensures your data is safe via online backup and ioSafe device + HIPAA Compliant
Monitored. Reviewed daily by Astra, so you don't have to
Onsite ioSafe with Macrium Software
Two-terabyte storage device
Fireproof and waterproof
Securable, theft resistant
Automated backup software
more +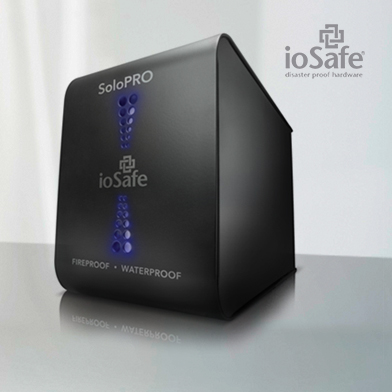 The ioSafe is a fireproof and waterproof two-terabyte storage device for your essential practice data. This securable unit makes it theft resistance and comes complete with Macrium's automated backup software.
less -
Cloud backup with Astra Backup Solutions
Worry-free cloud data protection
Online backup includes accounting software, Word documents and email
more +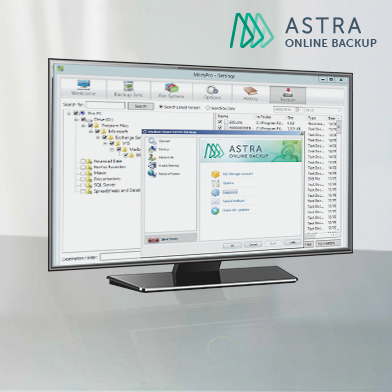 This includes online backup of your practice and clinical management software. Accounting software, Word documents, and email can also be included as part of your online backup.
less -
Data recovery service/audit
With routine auditing of your data backup and recovery processes, you will minimize the potential impact of data loss. The first line of defense is being prepared.
Let Astra's detection and prevention services and data backup solutions keep our most valuable business data safe and secure, and give you peace of mind.
Our hardware solutions can also help you with:
Questions?
We're here to help. Please call us at 800-368-6401 for assistance. For technology, press "3" then press "3" to reach our billing department.